Global Center for Cross-Cultural Studies and South Asian Languages (GCC-CSSAL)
The Global Center for Cross-Cultural Studies and South Asian Languages (GCC-CSSAL) focuses on international education, learning through field-based exposure, and cross-cultural communication. FPHED's global-local attitude is manifest in GCC-CSSAL. International students have an opportunity to learn abroad in India, which helps them become global citizens.

GCC-CSSAL has short-term programs for high school students from abroad and short-term and long-term programs for both undergraduate and graduate students. GCC-CSSAL programs feature hands-on learning at historically and contemporarily important sites, such as Delhi, Jaipur, Agra, Lucknow, Varanasi, Shimla, Dharamshala, Sikkim, Mussoorie, Bangalore, and Hyderbad. Students should expect trips to be intensive, in-depth, interdisciplinary, and focused on experiential learning. GCC-CSSAL relies on FPHED staff and trustees' years of experience working in international education, academia, and cross-cultural communication for a fulfilling, challenging experience in India. Guided by GCC-CCSAL's experienced professionals, these students will return home with a wider perspective.

Language is an important way to access understanding of a culture. GCC-CSSAL offers Hindi and Urdu courses of varying duration to a variety of skill levels. We teach language in a way to facilitate cultural education. These trips emphasize the role of language in issues of health and development, social change, politics and economics, art and tradition, and the lived realities of everyday people. By offering Hindi and Urdu language courses, GCC-CSSAL combines deep sense of the culture with the practical skills of language.

The center also aims to collaborate with international schools and institutions to provide similar opportunities for Indian high school students abroad.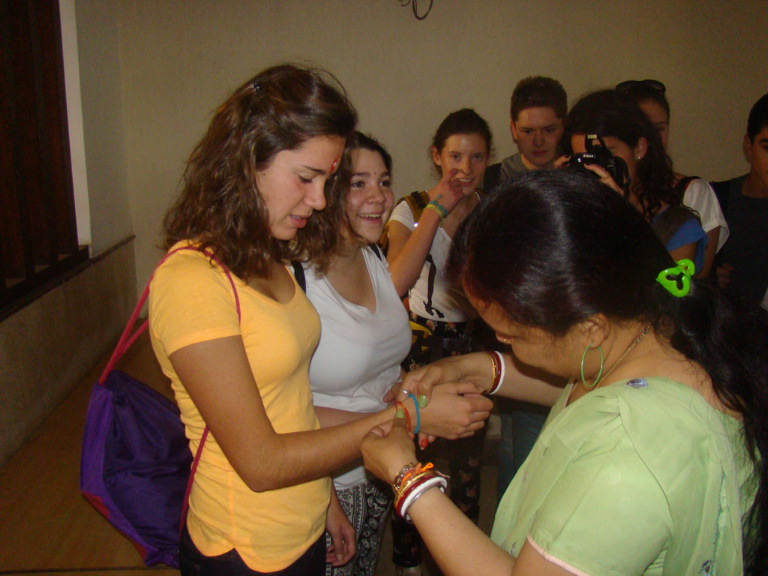 Plase Click to View Photo Gallery

For more information, contact us as info@fphed.org
News & Events
14
July
2010

FPHED IN NEWS.
A movement launched to increase school enrollment of minorities in Bahraich - TwoCircle.net more>